Personal Trainer Reviews
 Our personal trainer has helped so many people throughout New York reach their fitness goals, but you don't have to take our word for it! Keep reading to learn what our clients are saying and to read their success stories.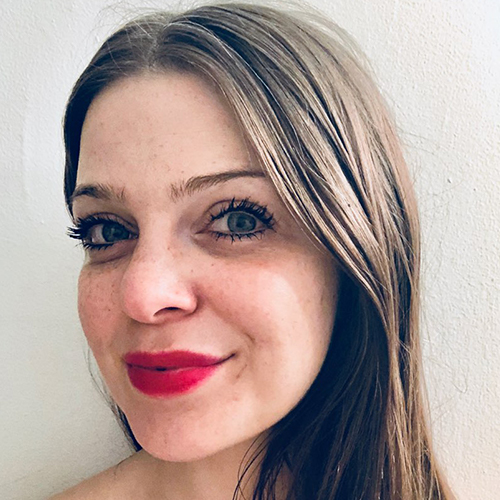 Alana's Story
I have worked with Elene for almost four years, and she has done more for my body and mind than almost anyone.  With her relentless motivation and encouragement, she has boosted my self-confidence, my self-discipline and my overall fitness.  I absolutely adore our time together each week and value her guidance, expertise and sense of humor immensely.
---
Jill's Transformation
I started training with Elene three years ago, and it has been the best thing meeting her and having her help me with all my health goals. I had high cholesterol, no energy and I couldn't fit into 80 percent of my clothes. She also introduced me to a nutritional cleansing program, Isagenix, that has also helped me with my transformation as well. I am so grateful that I started training with Elene. It has changed my life mentally and physically for the better. I now fit into all of my clothes, and I have amazing energy and feel healthier inside and out!
---
Victoria's Story
There are few people in this world that you meet who end up completely changing your life. Elene is one of these people. I have had the privilege of working with Elene since 2014 and she is more than a trainer for me. She asks questions, and really listens, and has developed an innate sense of how to help me achieve my goals. Elene is also really attentive to the risks associated with exercise and ensures that I don't do anything to injure myself. She is also really flexible and is always willing to help me adapt a workout if I have a condition that prevents a certain exercise. Elene has helped me completely change my attitude towards exercise, self-care and nutrition. Her positive attitude, sense of humor and enthusiasm is something that I can always count on during our session, and she is the only person who knows how to push me forward when I am feeling unmotivated and tired.
---
Get Your Free Assessment Today!
---
Allison's Story
Elene has immediately shown me that she is kind-hearted and compassionate. She is more than just my personal trainer; she is my friend. Elene has this uplifting spirit about her that you naturally gravitate towards. Being around her is comfortable, and I always feel at ease. I know she truly wants the best for not only me, but others around her. Throughout my personal journey with Elene, I feel more empowered and encouraged to reach my goals than ever before. Her continuous support and positive outlook are inspiring.  I am grateful to have met Elene, and for this incredible bond and friendship that we will have for a lifetime!
---
Tessa's Story
I knew I needed to make some serious changes regarding my health and habits, but I had no idea where to even begin. When a friend recommended Elene to me, I decided it couldn't hurt to try working with a trainer, and it's one of the best decisions I've ever made. A year later, I am amazed at how much stronger I am and at how much my relationship with my own body has changed. With her support and positivity (and boundless encouragement and enthusiasm), I no longer view my body as a problem to be solved but rather as a source of strength and power. I see my body now as a tool that I continue to hone and improve, but that is valuable to me just as it is. She motivates me to do more and do better by always remaining positive and supportive. Elene is equal parts trainer, cheerleader and counselor to me, and I can't overstate what a wonderful influence she has been in my life, on my health and on my mindset.
---
Lisa's Story
I'm so happy I found Elene! She's very supportive and encouraging, and she mixes it up every week so I'm never bored and always learning something new. She pushes me to my limits but is gentle and kind. I look forward to my sessions every week, and best of all, I'm seeing results I never thought were possible!  I haven't felt this great in years, and again, I am so grateful to have found you! Rock on!
---

Katie and Henrick's Story

Elene is an incredible trainer; she is able to quickly assess your abilities and create personalized training plans that optimize your strengths and begin to improve your weakness. She's motivating, encouraging and fun to work with. In addition to being an amazing trainer, she's a wonderful person who will enrich your life with her optimism, kindness and joy.

---
Charlie's Story
Elene has the heart of a lioness and a bouncy attitude that motivates me always to work harder.  She keeps me on track.  I'm healthier and happier thanks to her dedication and hard work.
---
Guy's Story
Elene is a great personal trainer. She has an enormous amount of positive energy and really gets me motivated!
---
Daniella's Story
When I met Elene and got to know her, I knew right away that she would be the perfect mentor in my goal to becoming a healthier woman. I know that she simply wants the best for me, and that is why I chose Elene to be my trainer and a good friend. Her dedication and compassion are some of the things I admire most about her.
---
Eleni's Story
I started training with Elene when I realized that I wasn't working out hard enough or often enough on my own. Elene's training sessions are focused, fun and different every time. Week by week, she has turned around my attitude toward exercise. I push harder when I work out, and I find myself picking up weights and jogging upstairs when there's no time to get to the gym. I am not less busy, but I am finding much more time for exercise under Elene's guidance and encouragement. She is invested in my fitness and wellbeing. For example, if I ask for texts to keep me on top of my workouts during the week, she's there to keep me on track. I'm so glad to have her on my team and recommend her training services wholeheartedly.